Red Solstice 2: Survivors to be published by 505 Games
Hello, Marines!
We're thrilled to announce that Ironward have partnered up with 505 Games to bring Red Solstice 2: Survivors to Steam on June 17th!
Red Solstice 2: Survivors takes place in the year 117 After Earth when corporations rush to secure dominance over the last remnants of humanity. Players command a team of up to eight in online co-op or can blast their way through a deep single-player campaign as they work strategically to lead operatives, research new technologies, and counter a mutant invasion taking over the colonized planet.
Steam Playtest!
Ahead of the game's launch, a Steam Playtest is set to start Friday, March 12 through Monday, March 15
Access to the Playtest can be requested here on Steam!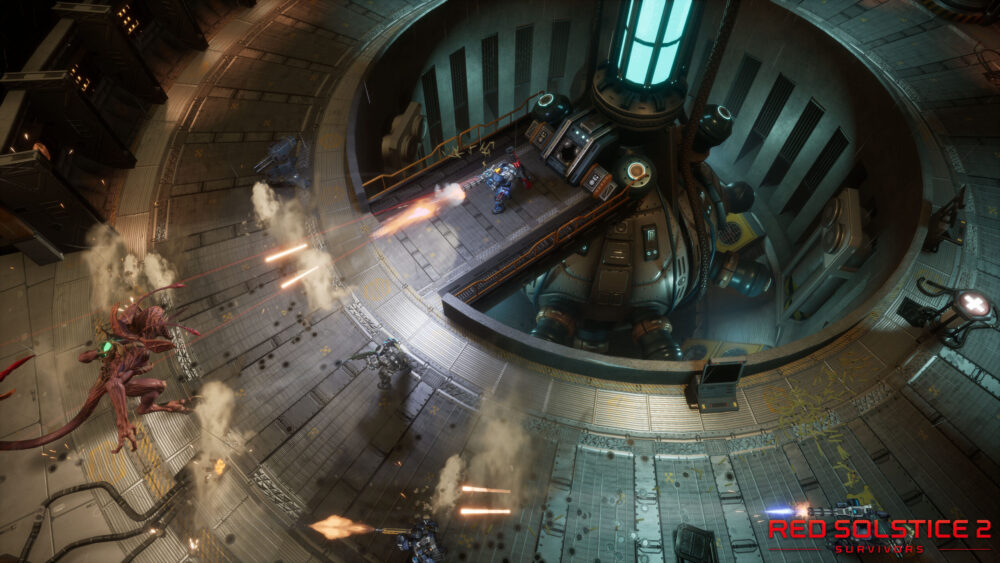 505 Games
We are excited to work with 505 Games and cooperation with them enabled us to develop Red Solstice even bigger and better. Our vision of the game aligns with 505 Games' vision for the franchise. We are happy to work with them as a Publisher as it will enable us to push the franchise to an even wider audience!
Stay frosty and see you on the field!