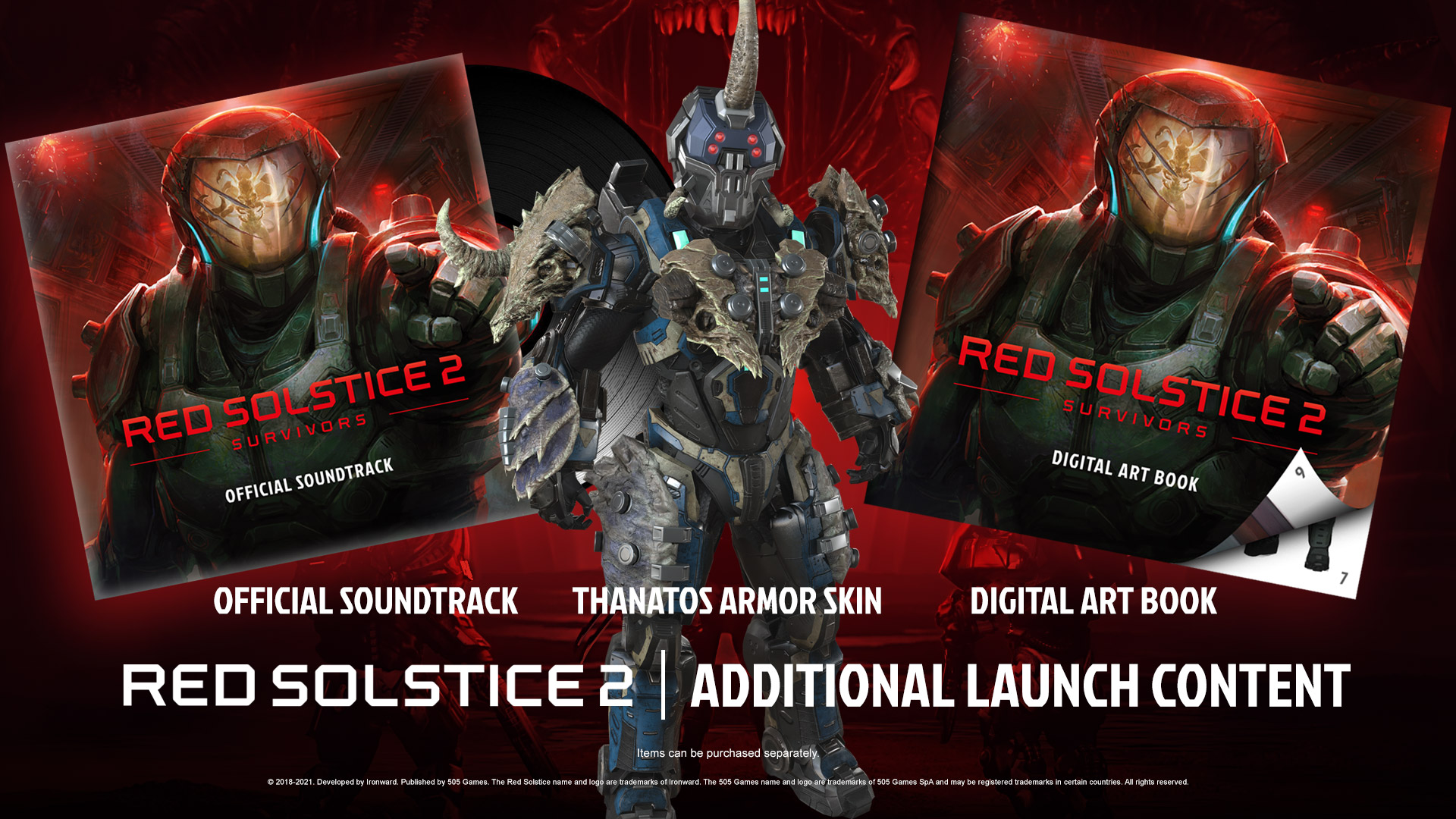 Additional Launch Content Unveiled!
In addition to the full game, the following premium launch content will be available for an additional purchase!
Official Soundtrack: The official soundtrack includes over 15 tracks from the famous composer Piotr Musiał. Involved in various well known projects, Musiał is now bringing the Red Solstice 2: Survivors soundtrack to life. It will feature a variation of different styles, from dark, modern synthesizers with a rich and powerful orchestral arrangement, inspired by the sound of sci-fi movies from the 80s and early 90s.
Thanatos Armor Skin: Watch out for the Thanatos creature in Red Solstice 2: Survivors! It's been named after the Greek God of Death for good reason.
Digital Art Book: Learn more about planet Mars and its creatures in the digital artbook for Red Solstice 2: Survivors. The art book contains pages filled with exceptional concept arts, sketches, illustrations and much more!
Red Solstice 2: Survivors will be available on June 17 2021 and is now available for wishlisting!